i just got across the universe on dvd. iiiii love this movie so much.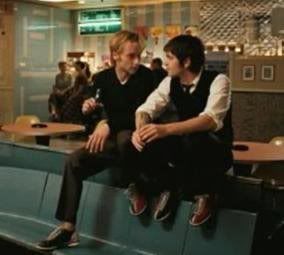 here's four of my favorite tracks from the soundtrack:

---> with a little help from my friends - jim sturgess and joe anderson <---
---> i've just seen a face - jim sturgess <---
---> dear prudence - dana fuchs, jim sturgess, evan rachel wood, joe anderson and t.v. carpio <---
---> hey jude - joe anderson <---

you can buy the soundtack here at insound.