so grizzly bear is easily one of my favorite bands currently making music. i bought their new ep and got it last week. it is pretty much as amazing as i thought it would be. it's got a few new versions of songs from yellow house and some damn good covers by css, band of horses and atlas sound. as well as a truly beautiful recording of dan rossen singing "deep blue sea." apparently it was recorded at his home. his voice is so pure. the album also has a studio version of their cover of the crystal's "he hit me (and it felt like a kiss)" which up til now was only availble as a daytrotter session or live.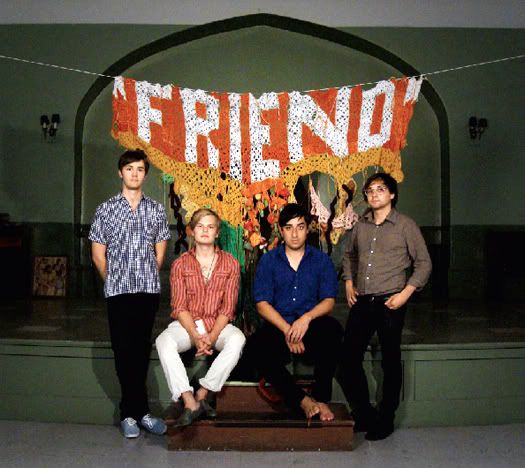 thus i give you:
---> he hit me <---
---> knife - css <---

you can buy the ep here. i reallllly want to get it on vinyl!
http://grizzly-bear.net
http://www.myspace.com/canseidesersex
http://www.bandofhorses.com/
http://www.myspace.com/bradfordcox