last night i saw los campesinos! with the most serene republic at the great american music hall.




they were both pretty much amazing. the show was sadly far less than sold out. however, it made for a nice intimate feel, which is good considering the next time they come out this way i'm sure they're going to sell out a much bigger venue and the fanbase is going to change considerably. i really loved when gareth said that after staying in hollywood for a night they've decided that california really should be split into two states. damn straight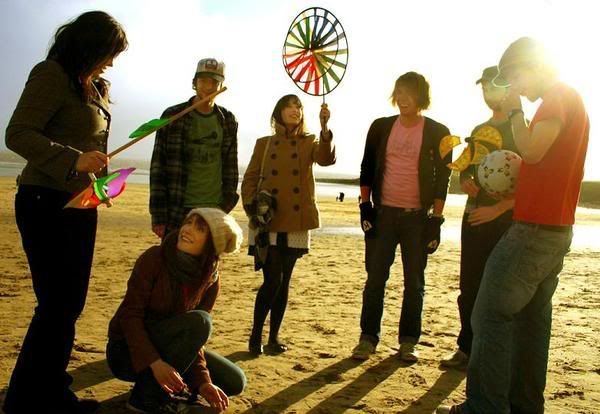 the most serene republic has one of the most eccentric, adorable and awkward frontman i've seen in a looooooong time. &hearts i just wish they'd turned the mic up so we could actually hear what he was saying...
---> it started with a mixx - los campesinos! <---
---> you! me! dancing! - los campesinos! <---
---> sherry and her butterfly net - the most serene republic <---
you can buy los campesinos! ep sticking fingers into sockets here and the most serene republic's lp population here
http://myspace.com/loscampesinos
http://myspace.com/themostserenerepublic